Rich Herrera on Wildcats Radio 1290
Monday – Friday, 3pm – 6pm
---
About The Show
The Rich Herrera Radio Show talks Arizona Wildcats 52 weeks a year. With weekly features like Wildcats Wednesday Rich goes one on one with great Wildcats as they share their stories on their journey that brought them to Tucson to play at the University of Arizona and what it means to "Bear Down".  The show also features exclusive weekly sit chats with Arizona Athletics Director Dave Heeke.  Rich is joined by our "Arizona Insiders" each weekday during the Wildcats Football and Men's Basketball Season. Brian Jefferies, Lamont Lovett, Kelvin Eafon, Glenn Howell, Francisco Romero, and Ryan Hansen will break down the Cats during the season.  You will hear from Wildcats coaches and players throughout the year.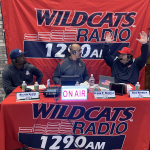 ---
About Rich Herrera
They say you can't go home again but that's not true for Wildcats Radio 1290's Rich Herrera.
Rich comes back to the station he launched in 2001 rejoining 1290 as Program Director and on-air talent. Rich is known across the country as one of the best sports talk shows and pre-and post-game show hosts in America. Herrera brings over 25 years of sports radio experience to Tucson. He began his radio career in California with his big break coming in 1995 when he went to work at KMAX "Sports To The Max" in Los Angeles. After a few months on the station, he was paired with former NFL great Bob Golic and the duo hosted middays in the second biggest radio market in the nation. The show was picked up for national syndication by Sports Fan Radio soon afterward.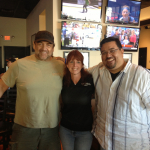 Rich's next stop was at America's #1 sports station KNBR in San Francisco where he hosted Sports Phone 68 as well as the post-game call-in shows for the Golden State Warriors and the San Francisco Giants.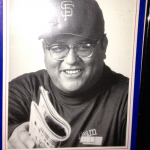 While in the Bay Area as he moved across the bay to become a post-game show host for the Oakland Athletics.  Herrera also hosted middays nationally on Sports Fan Radio.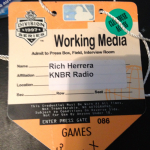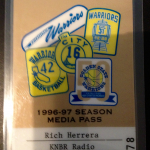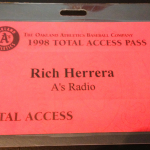 In 2001 Premiere Radio launched Fox Sports Radio and they called and wanted to team Rich back up with his longtime partner Golic and the duo was reunited as one of the original shows on the new national sports talk network based in LA.
Rich next came to Tucson to help launch KCUB 1290 as a sports station that became the flagship for Arizona Wildcats Football and Men's Basketball. During his time in Tucson Herrera began working as a sideline reporter for Sports USA's NFL and College Football nationally syndicated radio broadcast.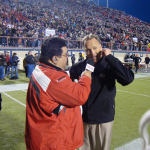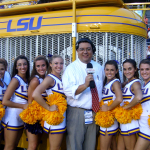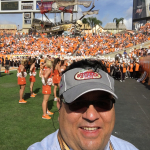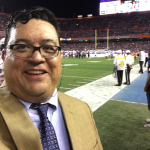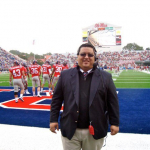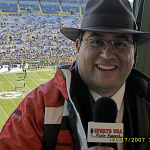 In 2005 Rich joined the Tampa Bay Rays as Director of Radio Operations as well as the team's Pre- and Post-Game Show host and backup play-by-play announcer. During Herrera's time with the Rays, the team went from the worst franchise in professional sports to one of the best with their first-ever trip to the World Series in 2008.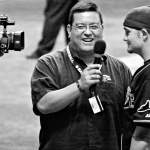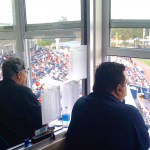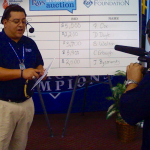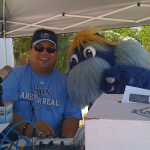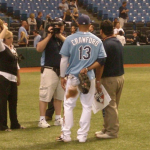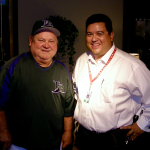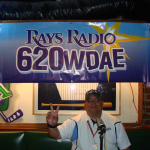 From the Rays Rich went to Sirius XM, where he was featured on MLB Network Radio.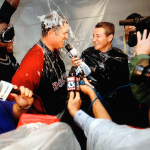 Herrera joined CBS Radio's 98.7 The Fan for its launch in Tampa, teaming up with former Monday Night Football Announcer Booger McFarland.  Herrera later began freelancing working weekends regularly in Miami at 790 The Ticket, and at KMOX in St Louis as well as nationally on SB Nation Radio based in Houston.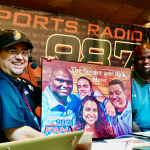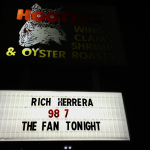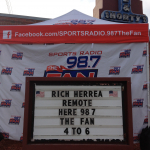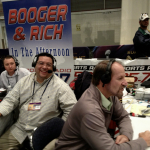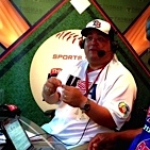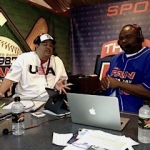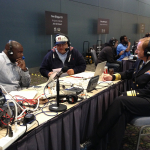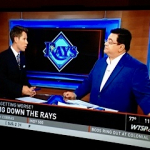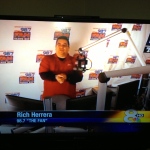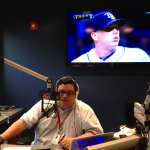 Rich began to cover MMA as Bellator's National Pool reporter traveling throughout the country for the promotions tent pole events.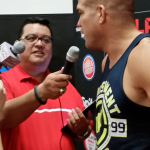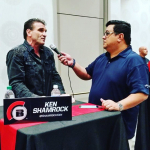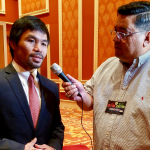 Herrera returned to MLB in 2017 as the Senior Executive Producer and Pre and Post Game Show Host for the San Diego Padres radio network. Later adding PD and APD stripes to his resume as well as promotions director for 97.3 The Fan. Under Herrera's leadership 97.3 The Fan grew to the Number One radio station in the market Men 25-54. Herrera joined CBS Sports Radio in 2019 as a talk show host on the network.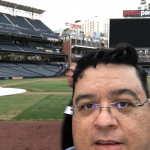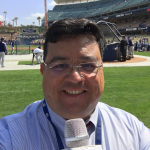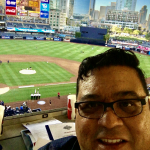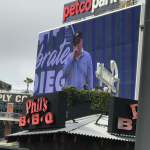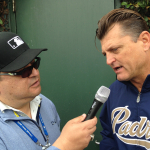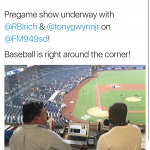 Herrera left 97.3 the Fan during the pandemic disruption in 2020.  He began talking to Wildcats Radio 1290 during the Covid-19 disruption while doing fill-in work for stations around the country and rejoined 1290 in time for the 2020 Pac-12 Football season.  Rich hosts a daily afternoon talk show in Tucson as well as his national shows on CBS Sports Radio.  Rich also hosts Wildcats Radio 1290's pre-and post-game shows for Arizona Football and Men's Basketball throughout the season.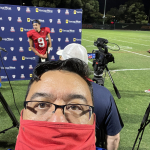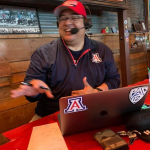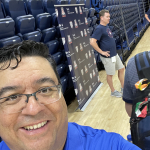 Over the years Rich has been heard on some of the biggest sports talk stations in the country in markets like LA, SF, Miami, Boston, New York, St Louis, and Tampa.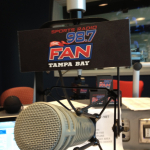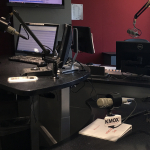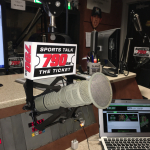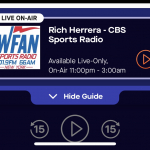 Herrera has interviewed some of the biggest names in sports and entertainment over the years …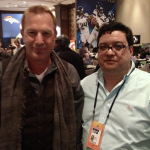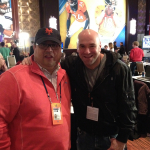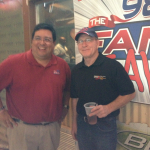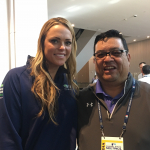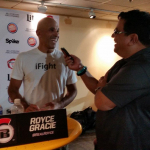 Herrera resides in Oro Valley, Arizona with his wife and has a son that attends the United States Merchant Marine Academy where he is a member of the baseball team.
---